Devil's Advocate
Staff member
Administrator
Moderator
Messages

3,257
Reaction score

2,485
Location
Special Affiliations

SKYWARN® Volunteer
Heads up
@Jack Watkins
- looks like Tropical Storm Isaias is going to push NASA/SpaceX to one of the Gulf Coast landing areas this weekend to bring Crew Dragon home with Doug Hurley and Bob Behnken.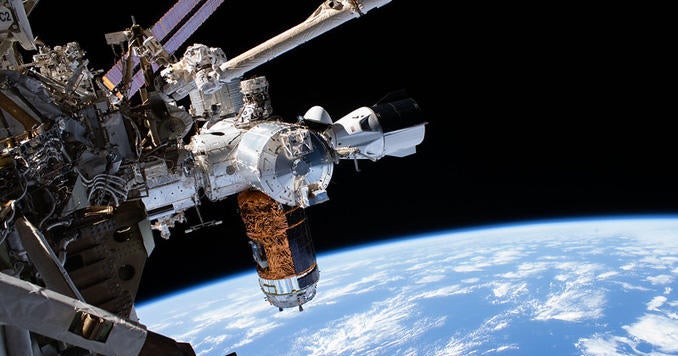 The Crew Dragon capsule carrying two NASA astronauts is headed for the agency's first ocean splashdown in 45 years.
www.cbsnews.com
Keeping tabs on a

tropical storm

, NASA is pressing ahead with plans to bring two astronauts and their

SpaceX ferry ship

back to Earth Sunday with a splashdown in the Gulf of Mexico. It will be the first piloted re-entry of a Crew Dragon spacecraft and NASA's first ocean landing in 45 years.

"The return flight readiness review is complete and the NASA team and the SpaceX team, everybody remains 'go' for return," NASA Administrator Jim Bridenstine told reporters Wednesday. "We cannot wait to get

Bob Behnken and Doug Hurley

back to Earth.

"But of course, we have some weather pending. Just like when we launched, we had some challenges with weather, we may have that again. But the first opportunity remains August 2, and we look forward to seeing if that's going to be within the realm of what is possible."