Messages

2,756
Reaction score

3,982
Location
Special Affiliations

SKYWARN® Volunteer
I've started this thread to talk about various tornado games that have been released for Windows over the years.
First and foremost: Are any of these games 100% accurate simulations of tornadoes?
Generally speaking,
no.
But some of these games try to be more realistic then others.
Anyways: Let's start with the oldest:
Twister (nVidia Tech Demo) - 2002
This 30MB tech demo was created and released in 2002 by nVidia to showcase the capabilities of their then new GeForce 4MX series graphics cards. Featuring DirectX 7 and OpenGL 1.3 capability, the 4MX series were some of nVidia's budget or "entry level" graphics cards available at the time. The tornado and trailer park are rendered using fill-rate techniques via the GPU while the CPU calculates the physics of the trailer park. The storm is controllable by the user and upon contact, the trailers are lofted and/or torn to pieces by the tornado. Fairly impressive stuff for the time!
If anyone is interested you can find downloads for this tech demo on various websites. NOTE: IF YOUR COMPUTER DOES NOT HAVE A DEDICATED GRAPHICS CARD OR AN OPERATING SYSTEM NEWER THAN WINDOWS 7, YOU WILL NOT BE ABLE TO PLAY THIS TECH DEMO.
Tornado Jockey - 2006
Ah yes, my favorite tornado game of all time! I spent WAY too much time playing this game as a kid.
Anyways, Tornado Jockey was released in 2006 by WildTangent. There are six different maps from a simple prarie to a big city and everything in between and tornadoes ranging from F0 to F5 in strength. In Adventure mode you have to destroy a set of targets on the different maps. As you go along your tornado increases in strength and you unlock that strength and the map. In Tornado Alley mode the goal is simple: destroy EVERYTHING. You can play any unlocked map with any unlocked tornado.
There is one thing about this game that should be noted however: it is
NOT
realistic in any way shape or form. No F0 tornadoes can't collapse skyscrapers and loft heavy vehicles hundreds of yards through the air. In all fairness, in some ways the game
does
try to be somewhat realistic; in the Suburbs map the default strength is F2 and when the player steers the tornado into the houses they get their roofs torn off. Fair enough, but the houses can only get their roofs torn off as there are not different levels of destruction for different strengths of tornadoes.
Despite these shortcomings, this game is freaking FUN! The game wasn't designed to be realistic so I can get past the shortcomings, and I highly recommend you try this game if you haven't already.
I'm sure there are various online acquistion methods that shall not be spoken of *wink wink* but if you want to try the game I do recommend picking up a CD off of eBay or something as they are not expensive at all. I think I paid $5 for mine back in the day and while the cost has gone up with time you should pick up a copy while they're still cheap.
Force of Nature - 2014
This is
NOT
to be confused with the Steam game of the same name!
Force of Nature is an indie (made by one developer) game where you take control of a tornado. Simple concept, simple execution. There are different types of structures your tornado can take out including permanent homes, trailers, fences, vehicles - anything in your path!
This game does try to be more realistic than its predecessors; there are different levels of damage for different tornado strengths and strucutres are torn to pieces in a more realistic tornado fashion.
However the game does have its problems. Unlike the previous two games this one does require a beefy computer and tends to crash -
a lot.
Obviously as an indie game it's not going to have the same level of polish as a studio game but is still worth a try. However do NOT try to play this game on your toaster!
You can find the download on indiedb.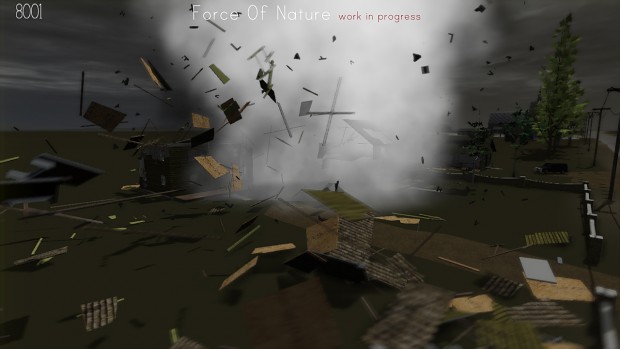 Storm Chasers - 2019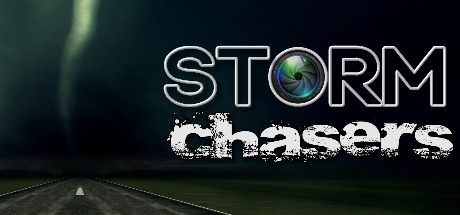 This popular Steam early access game is different from all the others - this game is a multiplayer storm chasing simulation that tries to be as realisitc as possible. Sometimes the chase will bust, sometimes you will only encounter a spaghetti noodle or two, and if you're lucky (or unlucky?) enough you may just come face to face with an EF5 wedge. While focusing on storm chasing, the game also does have a mode for players to take control of tornadoes.
This game does require 10+ GB of hard disk space (is that considered "small" these days? geez where have I been?) among other beefy specs so I unfortunately haven't been able to try this one. But maybe some of you guys have so if so, what do you think? Is
Storm Chasers
an excellent and realistic storm chasing simulator or not worth the hype?
OUTBRK - ????
Another Steam early access game. Unfortunately this one has not yet been released in a playable form but is a very ambitious project.
As of yet the game sounds similar to Storm Chasers - a multiplayer storm chasing simulator but perhaps OUTBRK may be even more realisitc. The game, per the developers, is supposed to have scenarios based on real-life weather events and "Different storm modes and features will look and act just like they do in real life".
The game's map is also supposed to be 625 square kilometers. WOW!!
Definitely a game I won't be able to run on any of my computers for the time being.
That's all for now.
What are your thoughts?